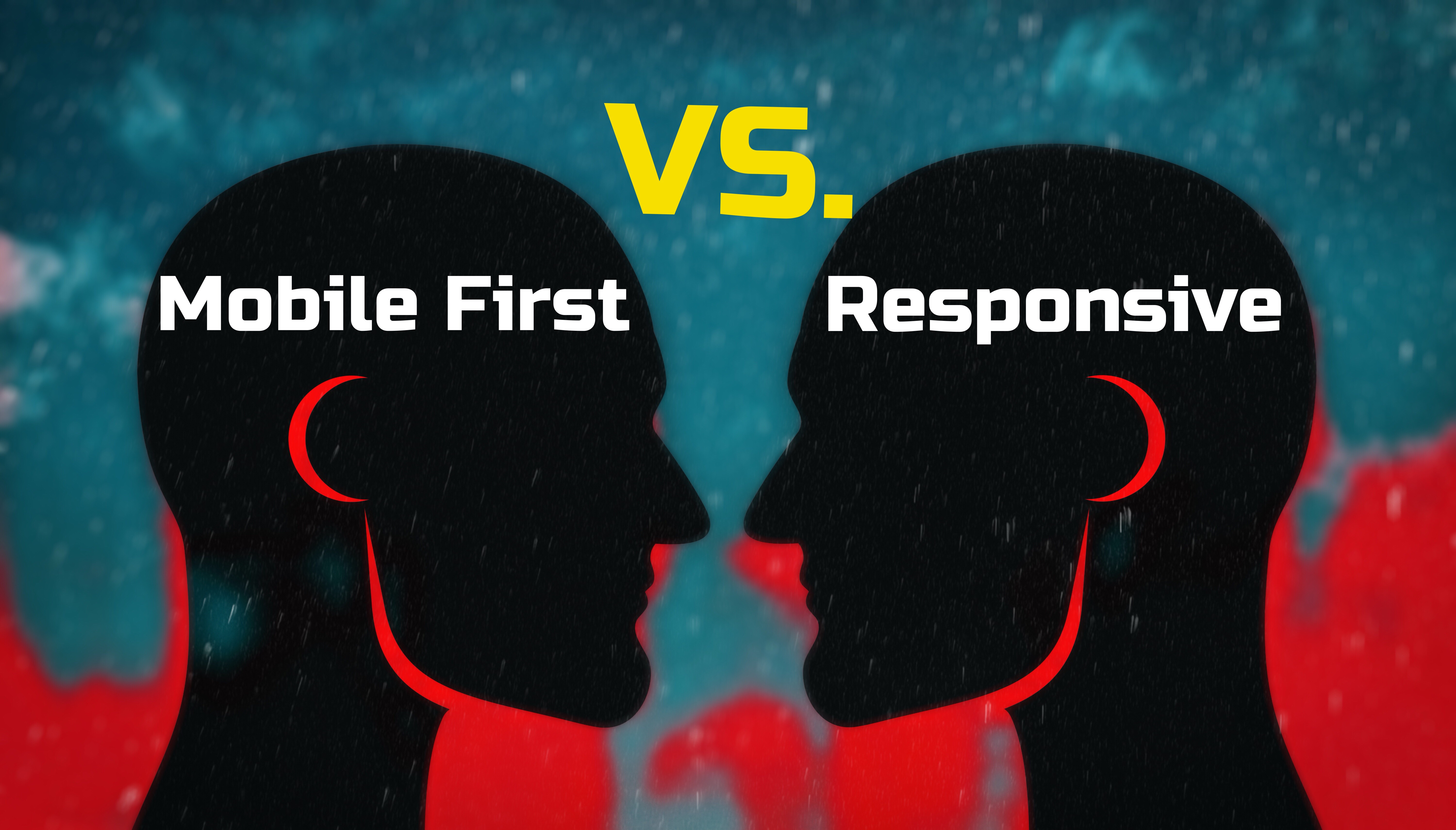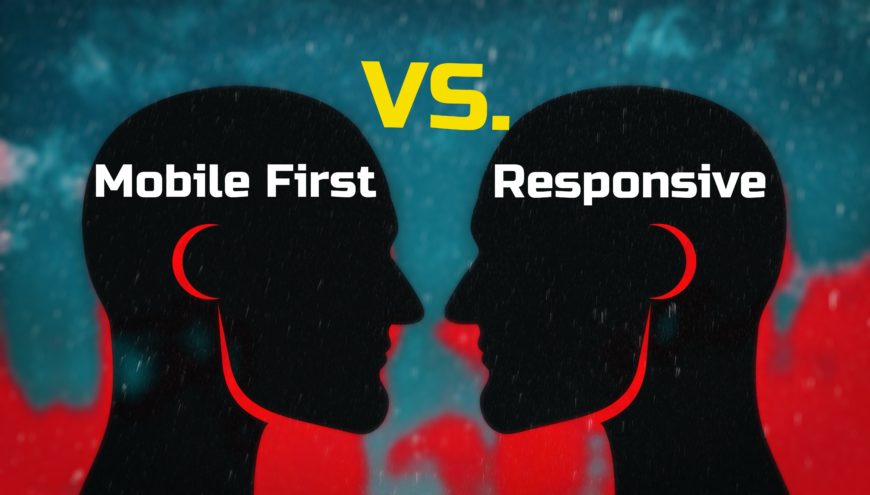 At first glance, web design options can really seem to blend together. Different designers may universally promote "responsive", "adaptive", or "mobile first" design for client sites — either because they're more comfortable with one approach or because they actually don't know the difference. For most clients, this makes an educated decision nearly impossible.
When you decide to renovate or create a new website for your business, the difference between these approaches really matters. That's because the majority of site visitors for almost every company are now from mobile devices. "Responsive design" has for several years been the answer most frequently recommended by web design firms, but it's no longer enough for many businesses, for whom we now recommend mobile first design.  
To avoid confusion, let's take a look at the elements of mobile first design, the benefit of mobile first design, and how it's actually quite different from responsive design.
The Importance of Mobile First in Modern Design
Mobile first's main design element is right there in its name. In creating a website or app using this approach, designers will first build the site to work from the smallest mobile screens, then adjust layouts for larger screens.
The main goal of mobile first is to ensure that the user experience (UX) is seamless regardless of what size of a screen is being used to browse content. It's important to prioritize UX on mobile phones because mobile phone site visitors have increased exponentially over the past decade.
Mobile First Design Targets Visitors Who are More Likely to Convert
Mobile conversion rates are substantially higher than desktop conversion rates. So when you build a site mobile first, you're not just catering to the majority of your visitors — you're also catering to visitors that are more likely to become your customers!
Mobile First Prioritizes Content
Mobile first relies on progressive enhancement and starts off with a solid foundation that relies on content. When you create this strong foundation from the start, you ensure that your visitors see the content they need most. By designing a site mobile first, you eliminate distractions that can pull users away from the content that will lead them to become customers.
Mobile First Builds Trust
Modern customers increasingly prefer to order products and making service decisions from their phones. Why? Because mobile use is convenient, simple, and instant. By creating a site without mobile at the forefront, you run the risk of turning users away because of slow load times and content hidden beneath overcrowding images.
Mobile first puts your customers first and makes a UX that is comfortable for them, which builds trust in your site… and eventually builds trust in your brand.
Wait… Doesn't Responsive Design Do Those Things, Too?
Not exactly. While mobile first and responsive design both have the goal of adjusting a site to different screens, the glaring differences between the two start at the beginning of the planning process.
Where mobile first starts the design process on a small screen and works its way up to the desktop (with minimal modifications), responsive design prioritizes the desktop experience. When you scale down from the desktop design, the content may fit, but user navigation and loading speed can severely suffer due to this static design process.
While responsive design is a great fit for most information-heavy sites, it also makes performance optimization (critical for SEO) more tedious.
So When Should I Use Mobile First Design?
When making the decision of which type of design to use on your site, it's always best to consider your target audience. Different design elements have the ability to impact different types of business approaches. Responsive design is usually appropriate for B2B companies whose target audience visits their website during office hours from a desktop computer. For B2C companies with visitors at all hours and on all devices, mobile first may be the best option. The key is a consumer-first mentality. Start with the customer's needs!
Create a Mobile First Site with Big D Creative!
Whether you're building a site from scratch or revamping/modernizing an old site, we'd love to help you with your site's design direction. We'll guide you on the best design approach for your company and audience.
Let's chat! Contact Big D Creative today for a free consultation.