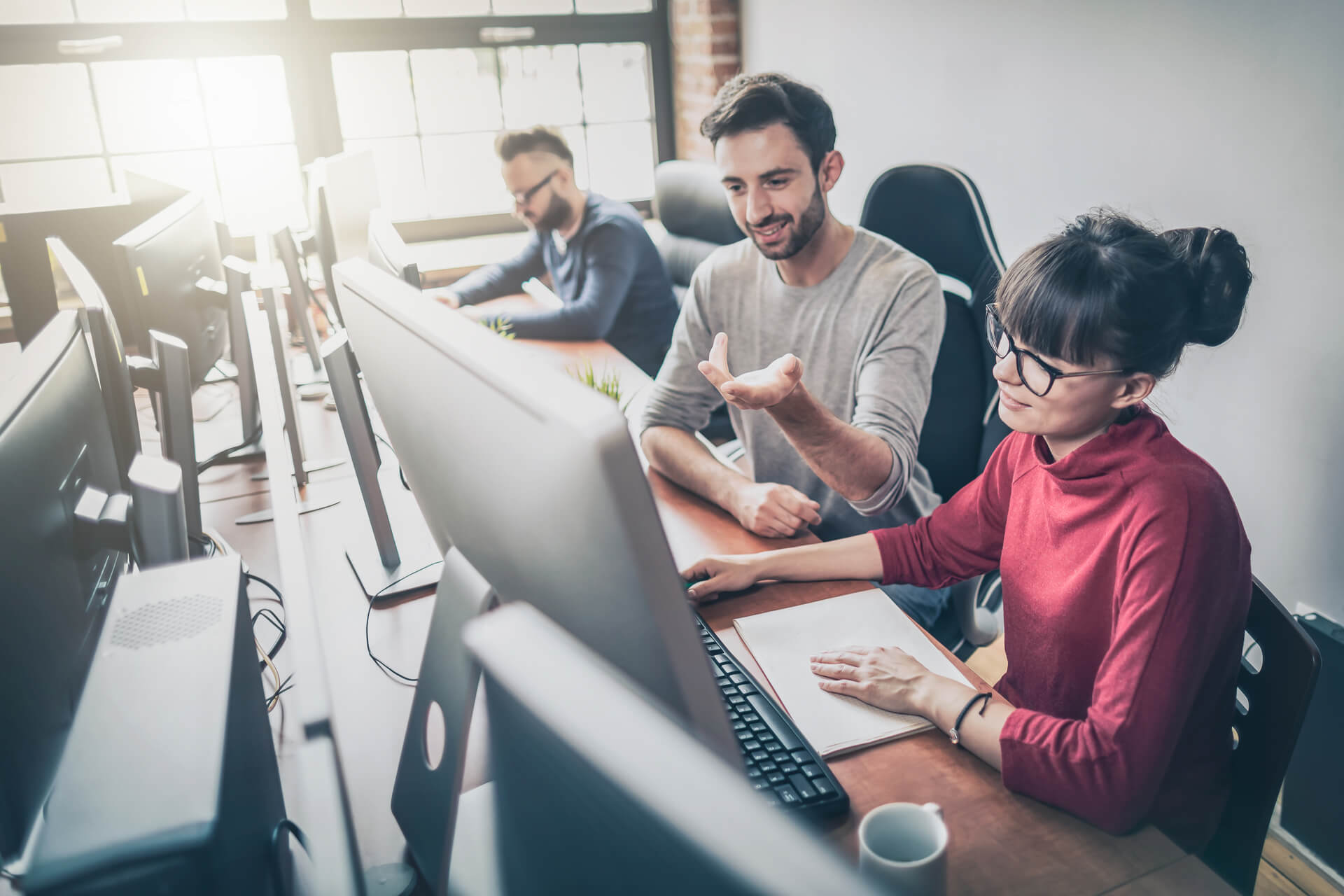 6 Questions to Ask a Web Design and Development Team Before You Sign
Never go into a new web design and development project "blind". It's essential to ask questions and push your project in the right direction. After you've understood why your business needs a new website, the next step is to make sure that the company you hire understands and fits those goals. Here are six important questions to ask your web design and development team before your project officially begins.
1.   What's Your Experience With a Business Like Mine?
This question is important, because a team that can't meet your vision and expectations may provide a subpar final product. After all, just because a development team says they can take on your project, doesn't always mean they should. Your brand is unique and shouldn't have a generic website. During your initial meetings, ask your development team what their success has been like with businesses or goals like yours. An honest, experienced team will provide you with examples to help build confidence. They may not need experience with your specific industry, however. When you examine their portfolio, make sure they have experience with companies of your size and that they've built sites similar to what you're looking for.
2.   How Long Will Design and Development Take?
Usually, a brand that needs a new website has a deadline in mind. Make sure the company you hire can meet that deadline. PRO TIP: Any deadlines should be contingent upon your timely feedback. Why? Because to build the perfect site for you, the design and development team needs your opinions, information about your brand, approvals, content, brand assets, logins and more from you. Watch out for contracts that don't provide a timeline contingent upon this feedback ⁠— it means that they don't take your project timeline seriously enough to warn you that you have work to do. Instead, they're simply painting a rosy picture to get your signature. A process that depends on content creation in addition to web design, development and revisions, may require much more effort and diligence than you might think. Projects typically range from a few weeks (for small sites) to several months (for enterprise sites). Content and ecommerce will add to the project timeline, too.
3.   What is the Exact Development Process?
Always know what the plan is for your website. A great website design and development team will provide you with a timeline and process plan that ends with a website that meets your vision. Knowing what's ahead in your project will help you help the company you hire meet its deadline. The more information and response you can provide to your team during the development process, the more likely you are to have a website delivered within the estimated time frame.
4.   Can You Provide a Competent SEO Strategy?
Most design and development teams build your site, but don't have dedicated SEO talent in-house. They simply add an SEO plugin and do a minimal amount of "search engine optimization" that could help people find you if they search for your brand name. Others (like Big D Creative), can include a complete search engine optimization (SEO) strategy to get your new site off on the right foot with Google, and to improve search rankings over time. Look for a detailed option in your contract that includes site maintenance and SEO services after your project is complete. Little detail typically means "bare bones". Otherwise, you may receive a beautiful website that never catches up to the competition, or that falls behind competitors as Google updates its algorithm and your content becomes stale.
5.   Is the Site Mine Once It's Finished (and I've Paid for It)… and Can I Edit It Myself?
Don't fall for a cheap, tricky agreement. Make sure that:
You'll own the website when it's done
There are no recurring fees required
You can host the site wherever you wish
You can easily access your website to make edits and add blog content after completion
As we've mentioned before, you should add and refresh content on your site routinely after launch. As search engines and user preferences evolve, your website must evolve with them. Before handing over the reins to you, your Web design and development team should also train you on how to:
Access the backend of your website
Edit content on your website
Perform standard website maintenance
While it's important to have access to your site, keep in mind that with an SEO team on your side after completion, they can handle all of the backend maintenance and content creation for you.
6.   Are Your Projects Outsourced or In-House?
If your development team relies on a lot of outsourced work, expect communication issues, site delays, and easily avoidable mistakes. Common problems with outsourcing overseas (especially India) include language issues, poor quality control, outdated design, and missed deadlines. Our development team meets your project's needs in a timely manner and performs all work on your project through a team of qualified and trusted industry professionals.
Answer Any and All Web Design and Development Questions With Big D Creative!
If you have questions about your next big web project, Big D Creative has answers! Our experienced team of web developers has built more than 1,000 websites for companies across a broad spectrum of industries. We're ready to help you make your dream project a reality. Contact us today to schedule a free consultation with one of our friendly web design project planners.