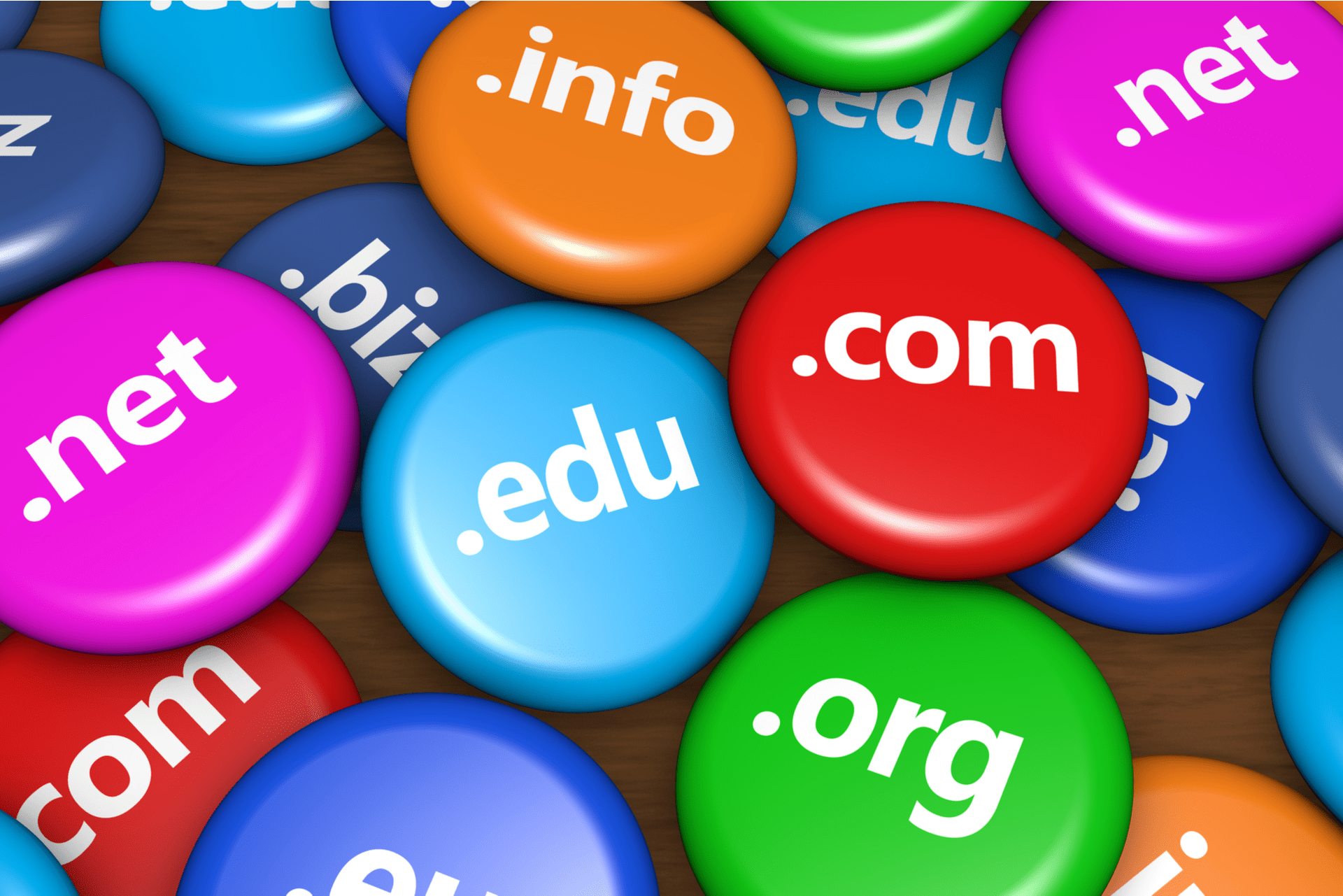 Choosing the Right Domain Name for Your New Website
Domain names are sometimes overlooked as part of building a new website. Put effort into selecting a quality domain name! It's very important, and there are several factors to consider in your decision.
Why is a Good Domain Name So Important?
A domain name is an important component of competing online. As a business owner, you should put time and think into it ⁠— ideally, before you create your new site. A great domain name screams credibility and helps lure visitors to your website. It also may be a hint to online shoppers about your company and why they should shop with you.
How Damaging Can a Bad Domain Name Be?
Unfortunately, there are always two sides to every coin and a bad domain name can be extremely damaging to a brand's reputation. Domains that have negative connotations, don't represent a brand properly, or are too difficult to remember can lead to issues like:
Lost audience trust
Decline in reputation
Poor search engine rankings
Lost general interest
Total lack of sales
How Can You Select the Best Domain Name During Development?
As you can see, coming up with the right domain name can be the difference between total business success and failure. So, knowing how to approach the subject is essential. At Big D Creative our team of developers is ready to help you name your site to perfection and prove that a great name is a gateway to hit business. Here are some quick pointers to keep in mind if you want to start the brainstorming process on your own.
Go With the Common Extension
Domain extensions have expanded from the standard ".com," ".org," ".net," and ".edu." However, selecting a niche extension like ".cheeseburger" or one that is location-specific is something that we advise against with your first big website. Dot-com domain names are reliable, add credibility to your brand, and above all, make your brand new site easy to memorize for your customers. Once you've established your brand you can feel free to snatch up other available extensions and reroute them to your main site, further expanding your opportunities for site visits.
A Short Domain Name is a Great Domain Name
Yes, it's important to perform keyword research and use keywords within your domain name. However, too many keywords can increase the length of your domain name and make it difficult for site visitors to memorize. As a rule of thumb, your domain name should be fewer than 15 characters, not including your site's extension.
Make the Name Brandable
You want your domain name to be unique and something that piques the interest. So, approach your search with the goal of having a brandable name. Remember, a brandable name doesn't have to be hyper-specific to what your business does (Google and Amazon are great examples). The goal of creating a brandable name should be:
It's unique to your competition
It's not too complex
It's easy to pronounce
It is serious enough to promote authority in your industry
Make Sure No One Has Your Name
One of the most important parts of selecting a domain name is to make sure that no one else already has it. A lawsuit over a trademarked name is no way to kick off your new website. So, as you brainstorm potential domain names, perform a Google search and see if it pops up on any main websites or social networks. Even if you find that your potential name is very similar to one that already exists, it's best to come up with a different idea. Too similar names can create considerable confusion amongst your audience and cost you countless potential sales.
No Hyphens or Double Letters
Your name should be as straightforward as possible. This means trying to avoid hyphens, numbers, or double letters within the final product. When added into a domain name, each of these qualities commonly leads to typos and dreaded lost traffic. Bonus Tip: Aside from losing business, hyphenated domain names are common in spam sites! Avoid getting your new site flagged as a spam suspect and keep hyphenations out of the picture altogether.
Try a Domain Name Generator
There seems to be a countless number of registered domain names across the internet, and even the research tip we provided may not fit within your busy schedule. If you're tight on time and need a little inspiration, there are several domain name generators that can get you started on the right course for the perfect domain name. Some of our favorite free generators to start exploring your domain name possibilities are Nameboy, Wpbeginner, and Domain.com.
Develop Your Website From the Name Down With Big D Creative
If you're ready to create the website of your dreams, Big D Creative has the experience to help bring your vision to life. We are a team of developers and designers that focus on essential search engine optimization principles that catapult new sites into success. Contact us today to learn more about our development services or schedule a free consultation with a member of our team.