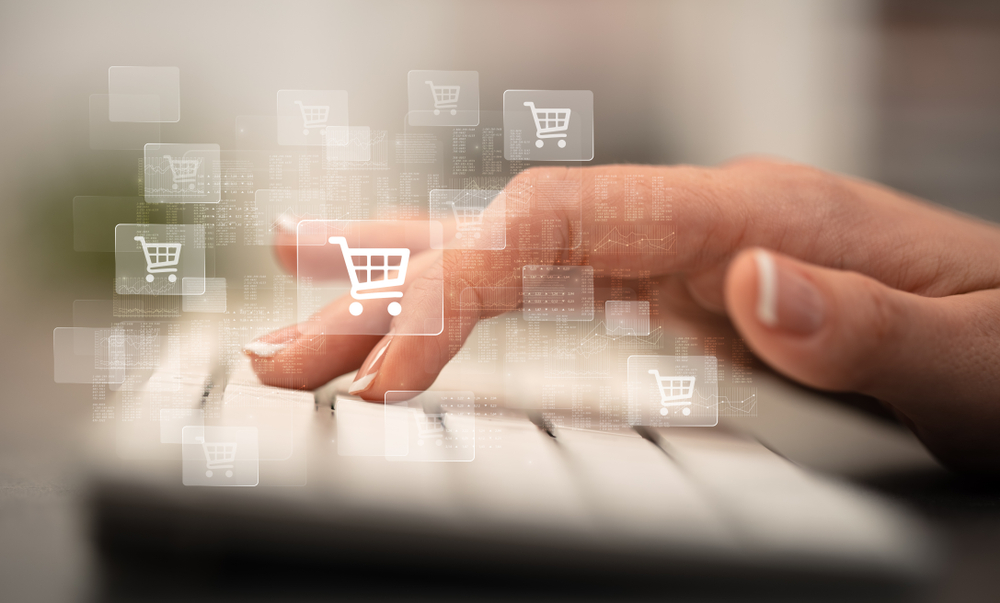 How to Design eCommerce Sites with SEO in Mind
Your eCommerce website is where customers buy your products and services online. But that's not all it can do. When designed and optimized for search engine optimization (SEO), your eCommerce website can drive more organic traffic to your site, which means more potential customers who know what you offer.
Your site's design and development can benefit from focusing on SEO from the beginning creative stages. Let's look at how to design an eCommerce website for SEO success.
What Makes an eCommerce Website Unique?
An eCommerce website is an online platform where your business sells its products and services to customers. The average eCommerce site boasts various features and functionalities, such as a shopping cart, payment processor, product database, user accounts, customer reviews, product comparison tools, and more.
An eCommerce website is different from a standard business website because it directly facilitates online sales and transactions. Informational websites usually contain lots of content that draws readers in and convinces them to invest time and money in a product or service.
So, the most significant difference in approaching a site design and development with SEO in mind is remembering that eCommerce buyers are on a site because they know what they need.
Tips for Making Your eCommerce Site SEO-Friendly
While your eCommerce website will be an excellent place for visitors to buy products, you still need ranking power on search engines to draw users in from a relevant search. Let's examine how you can implement SEO into your design's intent while keeping the spirit of an eCommerce site.
Make Navigation Easy on the Eyes and User Friendly
User-friendly navigation is one of the most important aspects of any website. This is especially true with an eCommerce site.
If visitors can't find what they're looking for quickly, they'll move on without making a purchase or engaging further with your website. That's why it is crucial to ensure that navigation is well-designed and easy to use.
Keep menus straightforward with clear labeling that helps visitors identify where they need to go next. Create a hierarchy that ensures all pages are linked together so navigation is smooth and there are no dead ends or broken links.
Optimize Page Load Time
SEO goes much deeper than simply creating content for a site. Technical SEO is an aspect of the industry that ensures sites run smoothly, especially regarding loading speed.
Nobody likes waiting for a page to load, and neither does Google! Slow page load time can lead to higher bounce rates (people leaving your website before viewing other pages) and lower search engine rankings.
To ensure fast loading times, optimize images for web use and avoid large files like videos or audio files whenever possible. You should also consider investing in a content delivery network (CDN), which stores copies of your content worldwide, so users don't have as far to go when retrieving files from your website.
Create Unique Content 
Many business owners that want an eCommerce site believe they don't need content beyond images and titles to drive sales. This usually means multiple products across different pages could have the same drab description that doesn't favor your site's SEO.
Duplicate content and content that doesn't provide value through valuable keywords and information will eventually leave your site in the dust on search engine results pages (SERPs).
Instead, create original content that adds value for readers and answers their questions about the products your eCommerce site sells. It doesn't have to be long-form content to have value. Through relevant keywords and accurate, unique information about what the product is, you'll increase your page visibility when a related search query hits the SERPs.
Design and Develop an eCommerce Site That Sells, With Big D Creative
Designing an eCommerce website for SEO success opens up new possibilities for driving organic traffic to your site, increasing brand awareness and visibility among prospective customers, and ultimately driving sales growth.
At Big D Creative, our talented and experienced design and development team can help you focus on making a user-friendly, optimized site that is equally functional and in tune with the latest SEO best practices.
If you're ready to create your next eCommerce online venture, Big D Creative is here to help. Schedule your free consultation with a team member today!