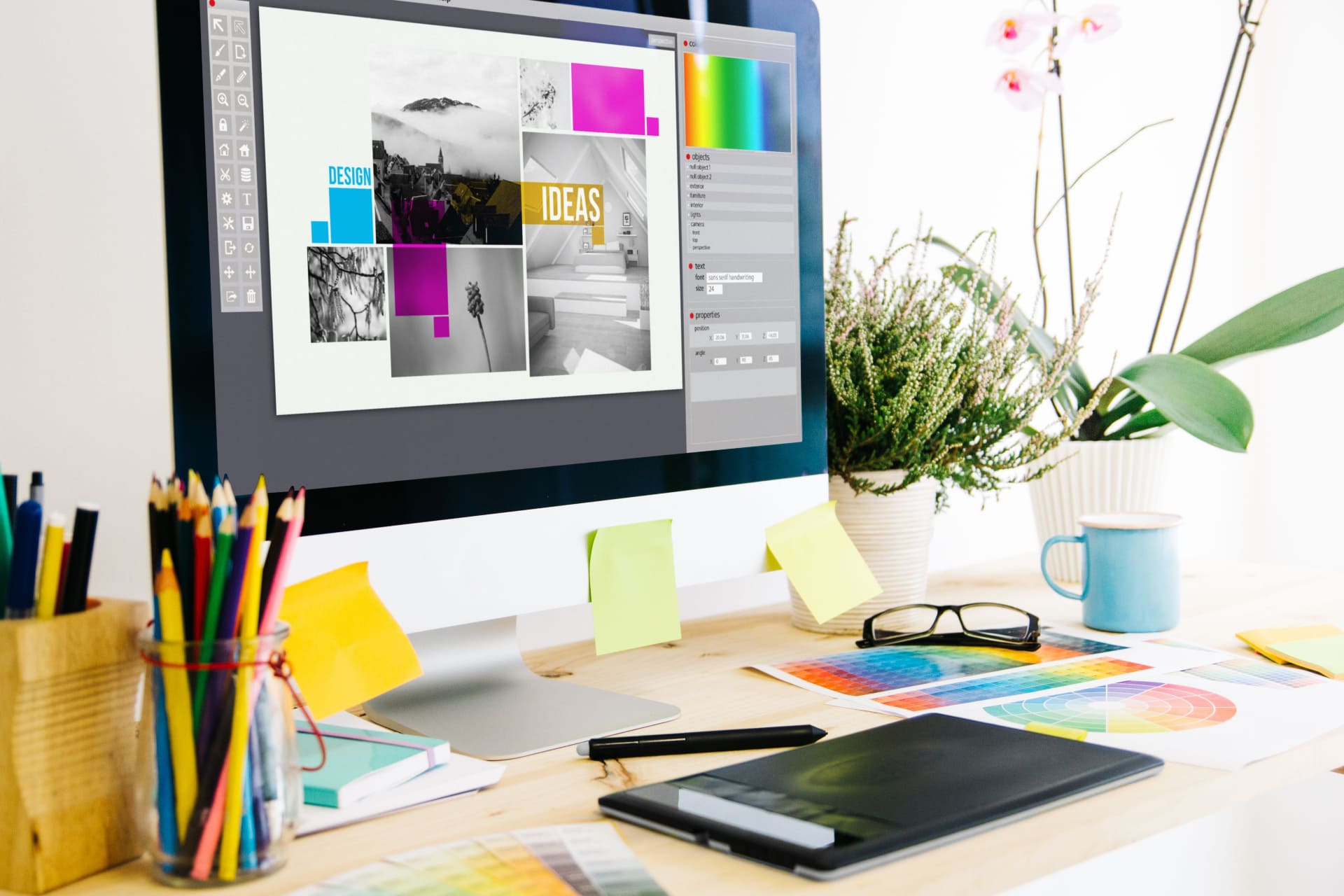 Top Tips for Creating Images During the Web Design Process
Finding the right images for a site is one of the most important aspects of any web design process. While stock photography is always an option, lately, Google has stressed the importance of unique images across a site for improved search engine optimization results.
Therefore, as the owner of your new site, the ball is in your court when it comes to creating unique, captivating images.
Don't worry; as development experts with years of experience perfecting site images, we have a few pointers to offer you on this journey.
Here's a closer look at why images matter on your site and what you can do to create authentic, unique images that your visitors will enjoy.
Why Do Images Matter On Your Site?
Images are a site visitor's first impression of your brand. Aside from generating initial attention, the right images can tell your story and guide potential customers down your marketing funnel.
Unique images are essential because they convey a genuine feeling throughout your site and don't have stock images' copy and paste look.
How Should You Approach Image Creation for Your New Website?
Taking the right pictures for your website matters. Let's take a closer look at some ways you should approach image creation before sending in final copies to your web development team.
Invest in an Image Editing Software
Many people are savvy when it comes to photo editing. While you can always send raw photos to your development team for touch-ups, it can't hurt to save development time and make edits yourself.
This can give your images the exact look you desire and makes your developer's job easier. Whether you invest in Adobe Photoshop Elements, Pixlr, or Affinity Photo, it's always a great idea to hone your editing skills and ensure your images are perfect before they make it to your website.
Make Every Image Meaningful
When taking photos, don't just shoot for the sake of photography or striking imagery. Flashy, distracting images can attract the eye, but if the flair isn't meaningful to your website, attention will likely wane.
Each image on your site must be meaningful to your brand, product, or services you provide. Original photos that show actual results from your brand are inherently valuable for your audience.
Thus, take each photo with purpose and ensure each image tells a significant piece of your story.
Remember, People Love to See People
People love to communicate with others; it's just part of our DNA. So, when people see smiling faces across the images on your site, they'll be more likely to:
Feel comfortable on your site
Begin to build trust with your company
Engage with your pages
Think about it; the last thing you bought was likely sold through an image of someone happily enjoying that specific product. When you see other people (even photos) enjoying something, you've developed trust with a brand, and your chances of wanting to get involved increase.
Make your website design desirable. Take some time to create images of employees at your workplace or customers engaging with your product or service. When your site builds trust, visits increase, conversions rise, and your site's rankings on search engines will eventually dominate your industry.
Don't Forget About Infographics
One final tip is always to remember to add infographics wherever possible. Statistics on your site add weight to the claims of success you make in your content.
However, instead of cramming these stats within your site, create a visually appealing infographic that visitors can easily follow and digest. A great infographic will be fun, bright, and memorable. So, if you have specific statistics you want your visitors to walk away with, find a way to load them into a relevant infographic.
Create Stunning Imagery That Matches Your New Website With Big D Creative
If you need more pointers on creating a visually appealing website, let the experts at Big D Creative help. Our team specializes in building beautiful, compelling, functional websites for businesses across all markets.
We'd love to meet you and show you how we can help elevate your brand. Contact us today to request a free quote with a member of our team.