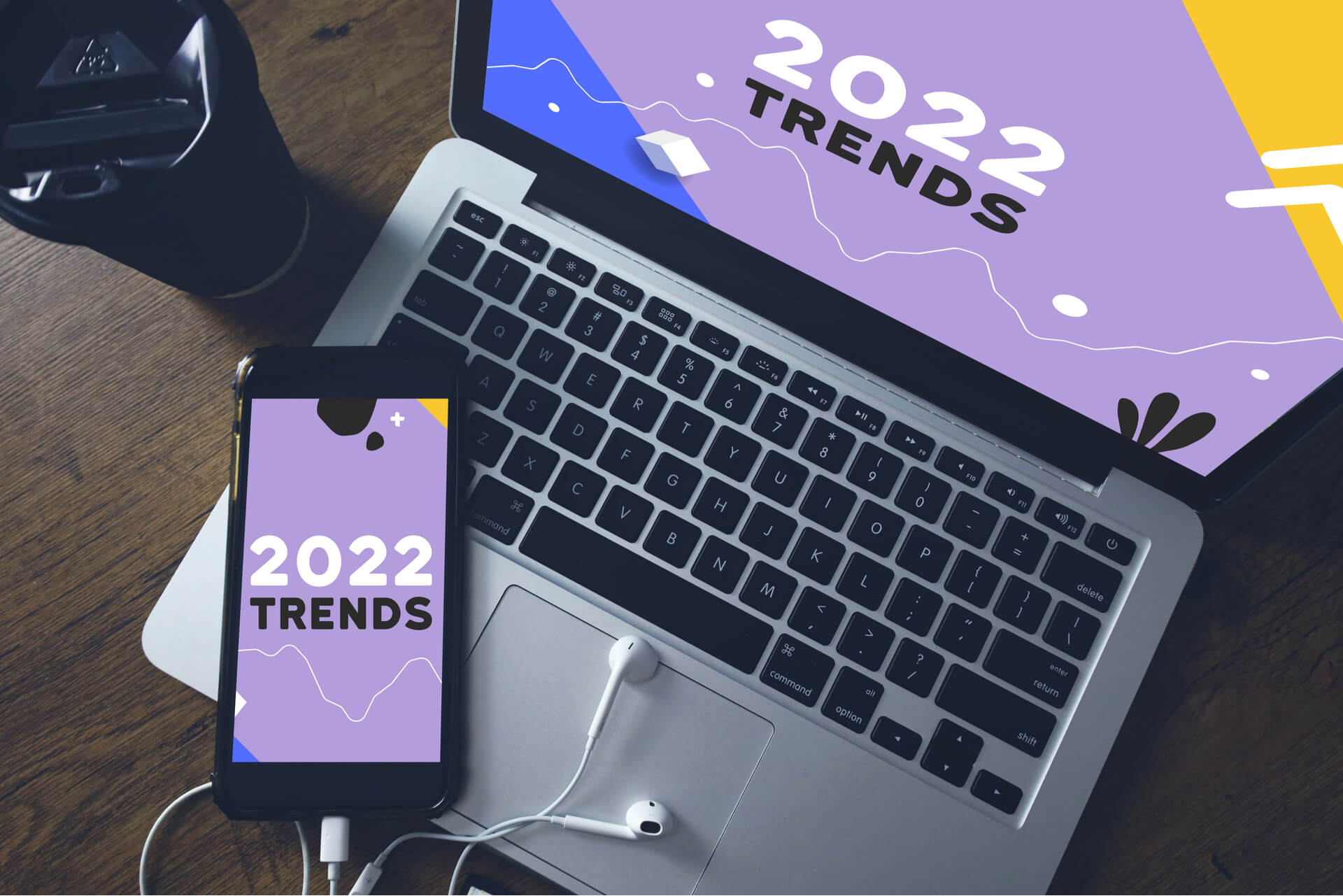 Top 6 Web Design Trends to Look Out for in 2022
Every year, new design trends pop up that drive the looks and interactivity of the most successful websites. Knowing the latest design trends every year helps Big D Creative build out the most beautiful and user-friendly websites for our clients. Here's a look at 6 design trends that we think could be big in 2022.
Horizontal Scrolling
Vertical scrolling is a design technique that isn't new to any site user. So, in order to catch visitors' attention, we predict that horizontal scrolling will become a trend amongst websites that are out to tell a captivating story. Horizontal scrolling mixes up traditional web layouts and presents a fun and appealing way for visitors to explore a website. Keep in mind, horizontal scrolling isn't a perfect design choice for just any website and designers should reserve this technique for sites that feature:
Extensive galleries

Product catalogs

Maps
Practice With Mini-Sites
Sometimes people may have ideas in their heads that are so different, that it's a risk to put them out on a large, established website. So, people have started the trend of creating mini-sites that serve as a playground of creativity. We focus on creating large websites, but clients who want to create mini-sites to try new design ideas can sometimes find innovative techniques that they can eventually add to their main site.
Maximalism is Out, Minimalism is In
In 2021, being loud and in the faces of visitors was the focus of most websites. However, it seems that the movement for more visual noise has changed and a new revival of minimalism is on its way. This doesn't mean that one-page sites will become a fad, but a new wave of minimalism focuses on using a set amount of colors and image choices to make a site's most important content stand out. No more loud layers! This year, put your focus on site design where it counts most for you!
Inclusivity With Images
Although this statement may sound political, it actually focuses on including real images of people across a website. Stock images and drawings don't always convey the content diversity you're aiming for. So, creating your own images with actual people from your team can add diversity to your site that makes it more appealing to your target audience and search engines.
Experimentation With Fonts and Text
While we're on the topic of making your content stand out, don't be afraid to experiment with different font sizes, colors, and animations for your website. A little boldness to your typography can go a long way towards making your site stand out without the addition of extraneous layers of design that clutter its look. Another great way to make your site's text really stand out is to use moving text to create a specific tone across your site and capture the attention of audiences quickly.
Page Speed
Although page speed has always been an important part of web design, Google's algorithm shifts in 2021 really placed a ranking emphasis on page speed. With page speed at the forefront of design trends, expect your development team to focus on how to make your site load faster from the start. This not only makes your site more appealing to Google's current ranking system, but it also creates an excellent user experience that leads to word of mouth about your speedy, beautiful website.
Create the Website of Your Dreams in 2022 With Big D Creative
If you're ready to take your website to innovative levels in 2022, the team at Big D Creative has the experience you need to create the site of your dreams. Our web design and development agency can create sites from scratch and redesign existing websites to perfection. From content creation to technical development, we do it all for our clients and we're ready to help you succeed in your industry.Reach out to us today to learn more about our services and schedule your free consultation with a member of our team.