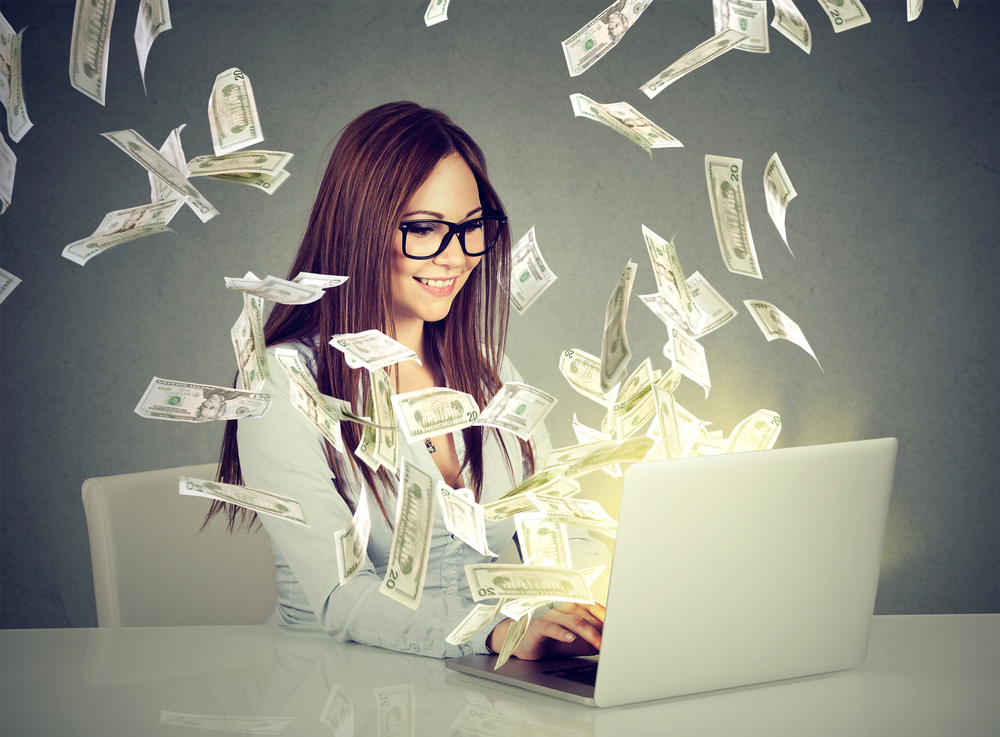 Web Design Tips That Drive Sales for Small Businesses
For small businesses and startups, web design and development can be exciting⁠—and stressful. You have a strategy to bring visitors to your website, but will your site convert them to customers? 
Relax… we're here for you! Check out these five quick web design tips that will help your site deliver sales. 
1. Keep Your Design Unique!
There are many templates available for first-time web designers that are simply "plug and play" design efforts. Sure, templates are nice if you're running a blog for fun, but if you're promoting your business, the last thing you need is a website that becomes invisible in a sea of similar "designs."
Customers will recognize the sameness of a website's layout and you'll instantly lose the unique credibility that you want your homepage to bring to the table. As a small business, the chances are high that you'll only have a few pages that need to be designed. The most common being:
Homepage

About Us

Services or Product Pages

Contact Us
If you have a smaller website, you'll need your homepage to stand out and lead potential buyers towards site interaction. Through original content, optimized image placement and a design that catches the eye, your site can easily stand out amongst the crowd of competitors. Accomplish this important goal with help from an established web design team.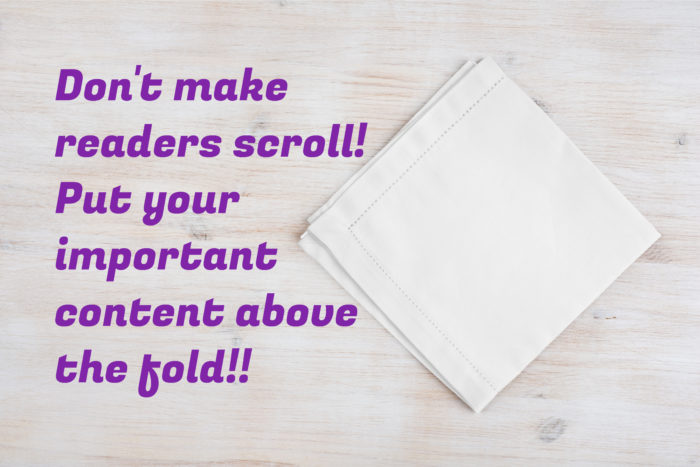 2. Move Your Key Content Above the Fold
Did you know that even with the best site content, the average reader only gets through 20% of a web page? This means that your website must be quick to give visitors the information they're looking for and to point them in the right direction for next steps. 
Minimize your site's bounce rate and keep readers interested by keeping critical content above the fold. Don't make your readers scroll unless they're interested in the content. Presenting your most important messages briefly lets readers know what you're about. Then you can present easy ways for them to find other information or⁠—if they're ready⁠—to take action.  
3. Keep Your Content Scannable
Unfortunately, people don't read entire web pages because they're… well… lazy. The short attention span means that users want the information they seek in as little time as possible. So, defeat website ADHD by making your content easily scannable. The easiest ways to do this include:
Bulleted lists (see what we did here?)

Optimized and direct headlines

Brief paragraphs

White space between your information

Strong (bold) text for key points
4. Make Your Site Accessible to All Customers
When targeting a local audience, don't forget site accessibility. In designing your site for accessibility, you must consider several different situations that impact customers who have visual impairments.
Maintain site accessibility for all by keeping your design consistent and include optimization efforts like:
Alt-text for images and graphics

Limited links per page

Labeling site structure through HTML elements

Direct and helpful anchor text and headings 
Aside from accessibility, all of the accessibility factors described can benefit you in Google rankings. From alt-text to links, Google considers these factors as it looks at the information on your site and reviews its natural hierarchy ⁠— all factor into how your pages rank in Google's search results. Of course, higher search rankings mean more visibility, more sales, and more revenue. All good things!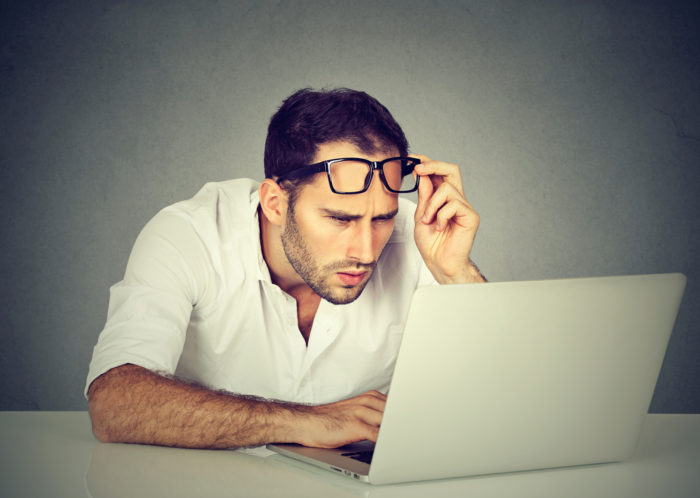 5. Check Your Speed
These days, how fast your site works matters. Put yourself in the shoes of a consumer. If you ordered a meal you really wanted at a restaurant and it took hours to come out, would you wait? 
Your website visitors don't want to wait, either. Studies show that people start to become frustrated when pages take longer than 2 seconds to load. A great design team will understand this is an SEO ranking factor and will optimize and test your site to ensure that its design and function don't impact speed and lose visitors. 
Some steps your design team should take are:
Optimize image file sizes (above 1Mb is too large)

Audit your site's JavaScript

Avoid flash content

Implementing caching
Design the Perfect First-Time Website With Big D Creative
It may be tempting to design your first company site on your own, but why take the risk of not ranking and losing out on sales? At Big D Creative, we know how to design your site to be efficient while maximizing brand aesthetics. 
We want to hear about your website ideas! Get in touch with us today to schedule your free consultation.