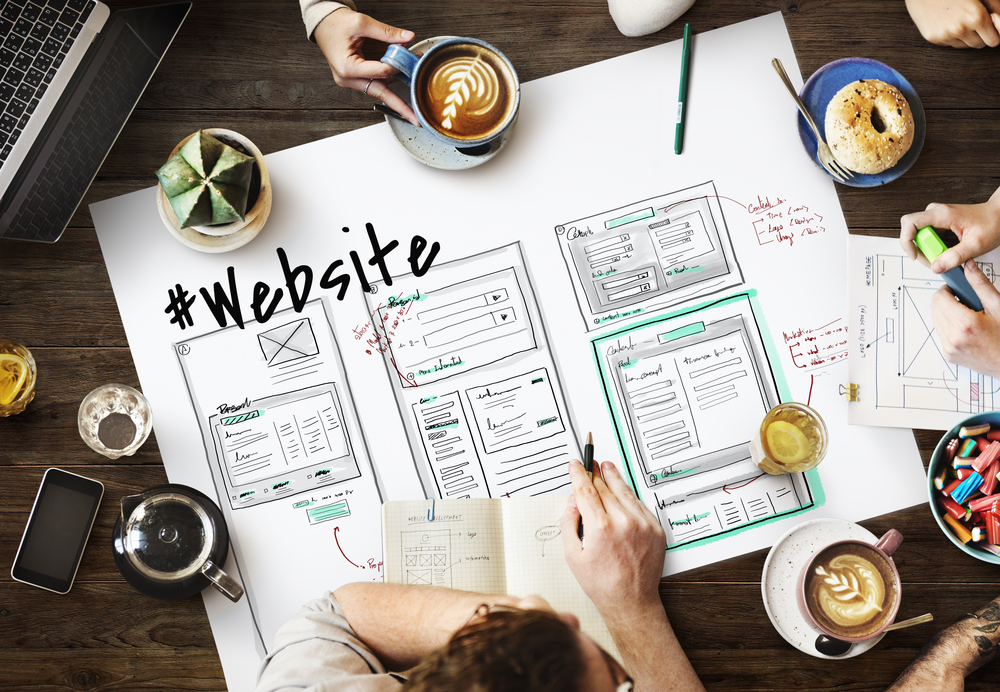 5 Reasons to Update Your Website Every 3 Years
With the emergence of advanced technology like Chat GPT and consistent algorithm updates from popular search engines, keeping your website up-to-date with the latest design and development trends is becoming increasingly important. 
Regularly updating the appearance of your site is an essential part of staying competitive in today's digital landscape and is something every site should do every few years.
Not only does a modern look attract more visitors, but it also helps establish trust and credibility for your brand. 
If you're ready to get ahead of the competition, regularly refreshing your site's design can give your pages a user experience that makes you stand out. 
By investing time and resources into developing and designing new features and content for your website, you can create an engaging experience that keeps users returning.
Let's look at 5 of the biggest reasons to update your site every few years.
An Old Website Never Rejuvenates on its Own
Audience interests change, algorithm requirements change, and even the focus of entire industries can change. If your site remains static and doesn't evolve, it will eventually fall behind on the search engine results pages (SERPs).
Working with a design and development team every few years can help you gain insight into what's new in your industry and the technological landscape. A team like Big D Creative can breathe new life into your website and ensure it effectively grows in a direction that promotes long-term success for your brand.
A New Website Can Meet Your Current Business Vision
Sometimes brands themselves change their goals and revamp. While promoting your new vision across social media and in third-party articles and interviews is essential, solidifying your new goals should start with your website's presentation.
If you start promoting a new vision for your business and potential customers flock to a conflicting website, it's going to confuse your audience, and you're going to lose credibility.
If you know your brand is about to take a massive turning point or has even slightly adjusted its vision over the last few years, get with a design and development team. We can make your website tell the story of your goals with visual content that engages audiences.
You Ensure Your Products Meet Your Current Inventory
This is especially important for e-commerce sites. Inventory and product availability change, and it's easy for unavailable products to remain on an older, static website. Much like redesigning your site based on your goals, you should consider redesigning if your product offering drastically changes.
Up-to-Date Sites Typically Rank Better on Search Engine Results Pages (SERPs)
An up-to-date website is essential for ranking higher across search engines and connecting with your target audience. Search engine algorithms constantly evolve and prioritize websites built using the latest design and development trends. 
Getting a site redesign every few years ensures correct site indexing, making it easier for users to find you when they search for keywords related to your business or services. 
Additionally, modern websites generate more engagement from visitors due to their attractive visual elements and streamlined user experience. Naturally, if engagement increases, so will authority and continuous rankings for relevant searches.
You're Keeping Your Customers Secure
Having an up-to-date website helps protect site visitors from online threats. By regularly updating the design of your website with the latest development trends, you can ensure that your site is secure and protected against malicious attacks. 
This could include installing a secure socket layer (SSL) certificate to encrypt data sent between visitors and servers and implementing two-factor authentication to prevent unauthorized access. 
Also, modern redesign uses advanced coding techniques that make them more difficult for hackers to penetrate. Regularly updating your website's design can create a safe environment where users feel comfortable engaging with content without worrying about their security or privacy.
Ready to Make the Move to a New Site? Big D Creative can Help!
If you've read through our reasons to update your site and realize that now is the time for you to make some changes across your web pages, the experts at Big D Creative are ready to help!
Our team of designers and developers creates websites for businesses across all industries. We keep our finger on the pulse of what a current site needs and can update your website with a functional design that keeps readers happy.
We want to meet you and find out more about your brand! Schedule your free consultation today!