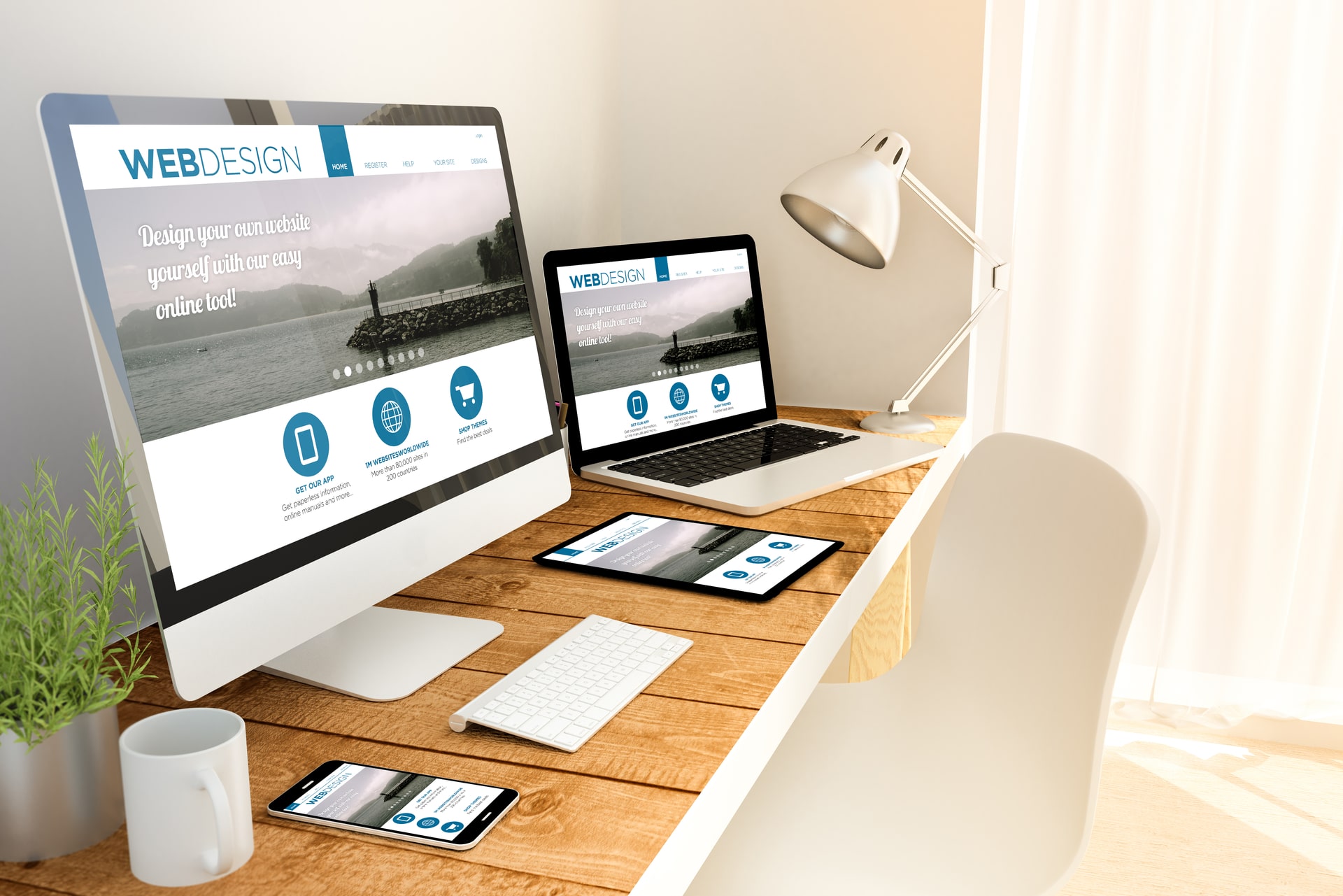 Is a Minimalist Site Design Right for You?
Minimalism seems to be one of the most popular trends in web design over the last few years. At Big D Creative, we get a lot of client questions asking about whether we recommend a minimalist design for new websites.
Ultimately, our clients have the final say in their site's design, but it's important for them to make educated decisions. Here's our take on minimalist web design and how it could boost or hinder your site's long-term success.
What is Minimalist Design?
Minimalist design comes with the end goal of creating as little clutter as possible across a website. Some of the most common features of the minimalist design are:
No pop-ups
No drop-down menus
Large images
Lots of negative space
Contrasting colors
Bold typography that makes the few words on the page stand out
What Are the Benefits of Minimalism on a Website?
There are several reasons why you'd want to take a minimalist approach to your site's design. Let's review some of the biggest benefits that boost a site's popularity and success with audiences and search engines.
Quick, Easy Navigation
With no drop-down menus to navigate and large images that direct users towards engagement, a minimalist site can be the perfect way to gain that customer who is always on the go and doesn't have time to scan through the text.
We design these sites with the intention of drawing the eye directly to essential aspects of your site like the call to action button.
Minimalism hones in on your site's key features and when there's less to explore, the only thing a visitor really can do on your site is converted!
It's SEO-Friendly
Excellent search engine optimization (SEO) is a priority for many websites. Sites with minimal content are extremely Google-friendly. Bots can quickly crawl these websites, index them, and effectively rank them for search results.
Another feature of these sites that makes them SEO-friendly is that with little content to load, each page loads quickly. Page speed is a key factor in user-friendliness because it gets visitors to essential pages faster. As they find what they need and your site converts, Google will take notice of page load time, high conversion rates, low bounce rates, and extended visit lengths. From there, search engines consider your site an authority in its industry and will rank it higher during relevant search queries.
Responsive Layout and Minimalist Sites Go Hand-in-Hand
Responsive design lets your website easily adjust to any size screen a person uses while visiting. If your site isn't congested with content and is to the point, with responsive design on your side it's guaranteed that your site will look great, no matter the screen size or resolution used for a visit.
The Cons
Not every design approach will be a winner for your final product. It's only fair that we examine some of the ways that minimalist design could work against your goals.
Your Site Might Appear to Be Incomplete
Well-planned minimalism can be a hit for your website. However, if you take your efforts to an extreme, your site will always appear under construction, look blank, and lack creativity.
Your site must convince visitors that your brand is worth their time. If it leaves audiences scratching their heads because it looks incomplete, the odds of consistent engagement are relatively low.
Popular Trends Don't Work for Every Business Model
Not every brand needs to take the "less is more" approach. If your business has several products and services on offer, going minimalist could diminish essential communication across your site and turn audiences towards competitors with content-heavy sites that have the information they'll need for an informed decision.
Business models that thrive from this design method are creative brands like agencies, photographers, and fashion designers.
Limited Growth Opportunities
If your business decides to go with a minimalist approach for its site, make sure that you don't plan on any major growth in the near future or already have your site planned for expansion.
Unplanned, a minimalist design can hinder your growth opportunities and result in your brand falling behind the competition in the long term.
Should You Opt for a Minimalist Site?
When it comes down to the final verdict, it's always best to remember that a minimalist site doesn't work for all audiences. Before you make the choice to go minimal with your content, be certain of the message you want to convey to your audience and how much information they really need to engage with your site and make a purchase or service order.
The minimalist design may look nice and never go out of style, but if your audience doesn't connect with it, you've wasted your web design efforts.
Reach Your Audience Today, With a New Website From Big D Creative
Whether you seek minimal design or a content-heavy approach the development and design team at Big D Creative can help you bring your vision to life.
We've helped businesses from all industries create beautiful, user-friendly websites that ultimately convert.
Reach out to us today to schedule your free consultation and get the process started.