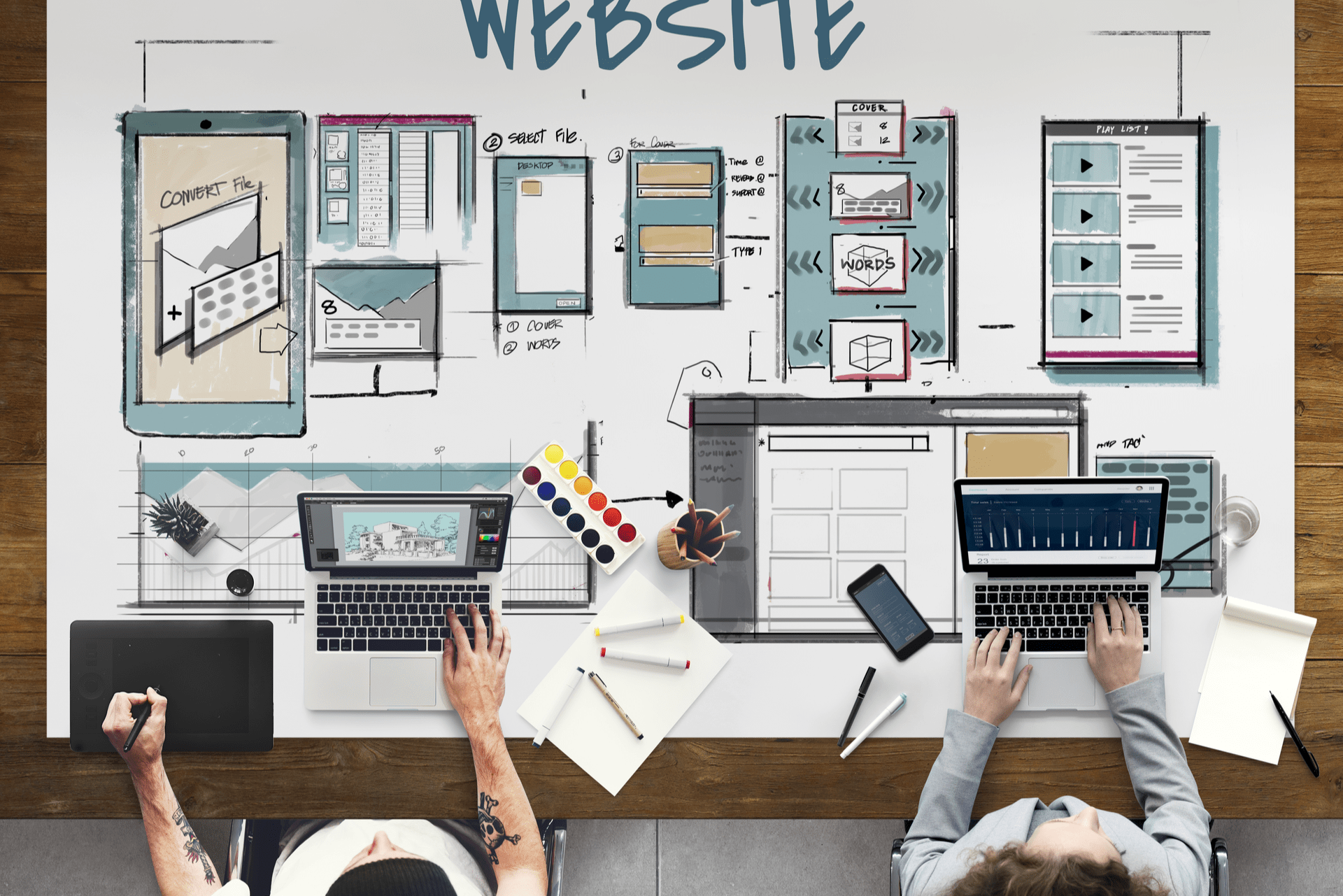 Creating or redesigning a website can be a decision that propels your brand to the top of its industry. It's important to note that the success of your new website depends in large part on the initial web design meeting.
Have you made plans to meet with a design team? Here are five tips that will help the initial planning phase lead to a successful project.
1. Bring Your Company's Background and Story
Your design team may be well-versed in working with brands from different industries, but you are always going to be the expert in your own story.
Every business has a unique background and culture, and it's important that your website has yours on full display.
Come prepared to discuss your company's origins, the services you offer, and most of all what problems you can solve for your target audience.
Your design team will be eager to listen and learn from you. Remember, the more information you offer at this initial meeting, the faster your site's content and design will reflect what your brand represents.
2. Know Your Budget
Is your brand a new business that needs a complete website, or are you looking to redesign your current website to meet modern site standards? Knowing what you want out of the design process is not only important to how your team approaches development but is also key to properly budgeting your project.
At the end of the day, there is no set price for a website, and different needs will lead to different price points.
Take your time to research common web design costs, consider what functions you want your site to perform, and enter your project with a set budget in mind that guarantees you'll gain the most out of your investment once your site is complete.
If you are unsure of what your budget should be for your site expectations, that's okay! An experienced design team like Big D Creative can walk you through your vision and offer you multiple options that bring your website to perfection without breaking your budget.
3. Have a Content Plan in Mind
Excellent content is the cornerstone of a successful website. So, having a plan for how you'll approach content creation is essential.
Some clients may already have content they've prepared and just need the site built around their work. Other clients may be starting purely from scratch and may not have the time for content creation. This is where a reliable development team can step in.
Keep in mind that although in-house creation may seem like a budget-friendly option, attempting content on your own could set your site's success back.
Your development team will write with search engine optimization (SEO) in mind and utilize relevant industry keywords and structure your content in a way that helps ensure your completed site is actually found on search engines.
Before your first meeting, if you know that you'll need content services, make sure the company you work with specializes in content creation. Research their past efforts, take advantage of your free consultation, and truly get acquainted with the quality of content they provide.
4. Be Ready to Listen
Your web project is going to be a group effort between you and your design team. During that first meeting, there is bound to be a lot of information that you'll need to soak in that will help keep the design process moving smoothly.
Between learning preferred communication options like Basecamp and understanding the timeline and processes involved with your site's creation, the first meeting serves as an excellent introduction to how your design team works and what you can do on your end to maximize project efficiency.
5. Consider Who Will Keep Up Your Site After Launch
Once your website is complete, the final product isn't the endgame. In order to remain a relevant website, you'll have to manage site maintenance, create constant content, and have someone on your design team available to take control of any technical issues that could arise with your site.
If you have a plan for these needs lined up already, then you're well ahead of the game. However, if this is your first time thinking about these needs, then the initial meeting between you and your development team is an appropriate time to discuss maintenance options.
A professional development team like Big D Creative often has packages that include general post-launch maintenance and extensive SEO services that keep your website in line with search engine standards.
Oftentimes, coming to a post-launch agreement can help save money on both your initial site build and the first months of your SEO services.
Create the Blueprint for a Winning Web Project With Big D Creative
Your new website should serve as a beacon that draws in new business that engages with its content and results in successful conversions.
At Big D Creative, we are a team of web designers and developers that specialize in creating websites from all industries from the ground up.
From content creation that attracts search engines to a unique design that makes your brand stand out within its industry, we're prepared to help you bring the vision of your site to life.
Contact us today to learn more about our services and request your free quote with a member of our team.